If you're like most farmers' market sellers, you're probably looking for ways to stand out from the competition. After all, there's only so much space at the market, and it can be tough to get people to stop and take a look at your stall. But don't worry – with a little creativity, you can easily set yourself apart from the other vendors. Here are five tips to help you get started.
Plan ahead and research what types of products are popular at farmers' markets in your area
One of the best things about farmers' markets is that they offer a wide variety of seasonal produce. However, it can be tricky to know what to look for if you're not familiar with the offerings in your area. That's why it's always a good idea to plan ahead and do some research before you go. farmers' markets typically sell a variety of fruits and vegetables, as well as meat, poultry, eggs, dairy products, flowers, and prepared foods.
By taking the time to learn about what's typically available, you'll be able to make the most of your farmers' market shopping experience. And who knows? You might even discover a new favorite food or two along the way.
Find a good location at the market – one that is easily visible and has high traffic
You've finally decided to take the plunge and sell your homemade jams and jellies at the farmers' market. Congrats! farmers' markets can be a great way to reach new customers and sell your product. But before you can start selling, you need to find a good location. The best locations at the farmers' market are ones that are easily visible and have high traffic.
You want your stall to be near the entrance so that people will see it when they first arrive, and you also want it to be close to other popular stalls. This way, you'll get foot traffic from people who are already at the market and looking to buy. So take some time to walk around the market and find a good location for your stall. And then get ready for a busy day of selling!
Make sure your products are attractively displayed and well-organized
Anyone who has ever been to a farmers' market knows that the key to success is an attractive display. Customers are more likely to buy products that are well-organized and easy to see. One way to achieve this is to use baskets or trays to group items together. This makes it easier for customers to see what you have to offer and choose the products they want.
Another way to make your display more attractive is to use signs to highlight special features or prices. By taking a few extra minutes to set up your display, you can increase your chances of making a sale.
Have pricing information available, as well as samples for customers to taste
It's important to have pricing information available, as well as samples for customers to taste. This way, they can make an informed decision about what to purchase. Having a farmers' market stall without this information would be like a grocery store not having labels on its products. Customers need to know how much they're spending, and they also need to know what they're buying. It's also important to have samples available so that customers can try them before they buy. This way, they can be sure that they're getting what they want.
After all, there's nothing worse than buying something and then finding out that it's not to your liking. So if you're planning on having a farmers' market stall, make sure you have pricing information and samples available. Your customers will thank you for it!
Be prepared to answer questions about your products and farming practices
When you sell your products at farmers' markets, you can expect customers to ask questions about your farming practices. They may want to know what methods you use to raise your animals or grow your crops, and they may also ask about the type of equipment you use. Be prepared to answer these questions in a way that is both informative and friendly. Remember, customers are interested in your products because they care about where their food comes from.
By sharing information about your farm, you can help to build trust and ensure that customers continue to support your business.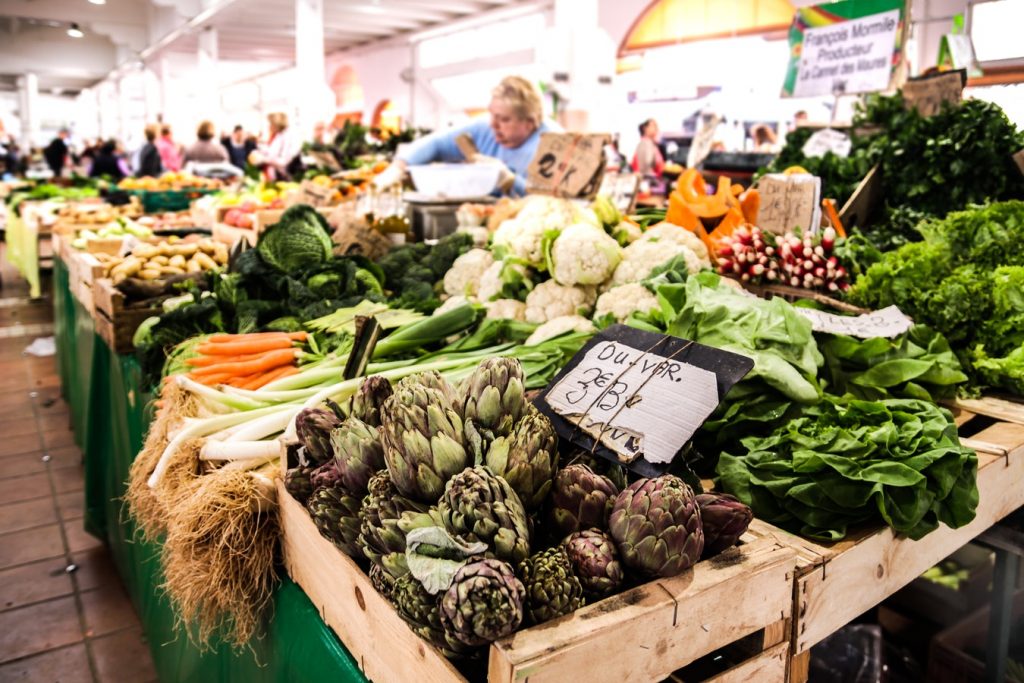 Take care of your products properly so it looks fresh and appealing
When you sell products in a farmers' market, it's important to take care of them properly so it stays fresh and looks appealing. First, check for any signs of damage and remove any bruised or discolored fruits and vegetables. If possible, put each type of produce in a separate bag to prevent bruising. then, store the products in a cool, dark place as soon as possible.
Many fruits and vegetables can be stored in the refrigerator, but some (such as bananas and tomatoes) should be left at room temperature.
Finally, inspect your products regularly and remove any items that are beginning to spoil. By taking proper care of your farmers' market finds, you'll enjoy delicious, healthy produce all season long.
Standing out from the competition at a farmer's market can be tough, but with a little bit of preparation and creativity, you can definitely make an impression. By researching what types of products are popular in your area and putting together an attractive display, you'll give potential customers a good reason to stop by your stand. And don't forget to bring samples for people to try – they always love that!
Are there any other tips you would add for attracting customers at a farmer's market?